A
ACCUSER - Experimental Errors EP
ACCUSER - The Conviction
AC/DC - Blow Up Your Video
ADRAMELCH - Irae Melanox
AFTERMATH - Don´t Cheer Me Up
AGONY - First Defiance
AGONY COLUMN - God, Guns & Guts
AIREY, DON - K2: Tales Of Triumph And Tragedy
AIRWOLF - Victory Bells
ALIEN - Alien
ANACRUSIS - Suffering Hour
(USA, Thrash)
"ANACRUSIS schafften es auf ihrem Debüt Härte, Melodie und hohen Anspruch unter ein Dach zu bringen. Eine mehr als spannende Herangehensweise an das Songwriting, denn das Material ist mehr als "nur" Thrash, es ist eine eigene Nische darin und spielt bereits eine deutliche Rolle des progressiven Vorboten für das, was die Band in den 90ern abliefern sollte. Die Band ist ein Muss, für Thrash und Prog Fans gleichermaßen!"
(Ohrgasm)
ANGEL DUST - To Dust You Will Decay
ANTHRAX - State Of Europhia
ANTHEM - Gypsy Ways
ANVIL - Pound For Pound
APOCALYPSE (CH) - Apocalypse
ARMORED SAINT - Saints Will Conquer
ARTCH - Another Return
ASGARD (D) - Dark Horizons
ATROPHY - Socialized Hate
ATTACKER - The Second Coming
B
BAD COMPANY - Dangerous Age
BALTIMOORE - There's No Danger On The Roof
BARNES, JIMMY - Freight Train Heart
BATHORY - Blood Fire Death
BLACK'N BLUE - In Heat
BLIND GUARDIAN - Battalions Of Fear
BLIND ILLUSION - The Sane Asylum
BOLT THROWER - In Battle There Is No Law
BON JOVI - New Jersey
BROCAS HELM - Black Death
BRIGHTON ROCK - Take A deep Breath
(Canada, Melodic Rock)
"Das zweite Album der Kandier bietet zwar deutlich weniger Ecken und Kanten als das Debßt "Young, Wild And Free" (1986), hat dafßr aber die deutlich ausgereifteren und somit direkt ins Ohr gehenden Nummern am Start. Melodic Rock mit einem richtig guten Sänger, dezentem Riffing, einer Menge Keyboardteppiche im Hintergrund und der nÜtigen Portion Schmutz. DEF LEPPARD zu Hysteria Zeiten meets early BONFIRE, wßrde ich sagen."
(Pavlos)
BRITNY FOX - Britny Fox
BULLDOZER - Neurodeliri
BULLETBOYS - BulletBoys
C
CACOPHONY - Go Off
CANDLEMASS - Ancient Dreams
CINDERELLA - Long Cold Winter
CIRCUS OF POWER - Circus Of Power
CLOVEN HOOF - Dominator
COVEN - Blessed Is The Black
CRAAFT - Craaft
CRIMSON GLORY - Transcendence
D
DANTON - Way Of Destiny
(Germany, Heavy Metal)
"Viel Mittelmaß, aber auch ein paar richtig gute flotte Banger. Stilistisch bewegt man sich im Classic (Power) Metal Sektor, hat aber auch´ne Prise Rock´n Roll untergemischt. Der Sänger hört übrigens auf den wohlbekannten Nachnamen Dirkschneider, und ist tatsächlich auch der jüngere Bruder vom ehemaligen ACCEPT Fronter."
(Pavlos)
DANZIG - Danzig
DARE - Out Of The Silence
DARK ANGEL - Leave Scars
DARKNESS - Defenders Of Justice
DAVID LEE ROTH - Skyscraper
DEADLY BLESSING - Ascend From The Cauldron
DEATH - Leprosy
(USA, Death Metal)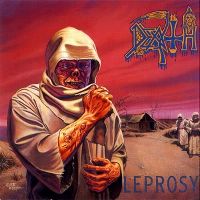 "Der Bandname ist hier Programm! Fßr die einen das beste Death Metal Album der 80er, fßr die anderen das beste von Evil Chuck. Egal wie man es nimmt, dieses Werk ist und bleibt einer der ersten und wichtigsten Grundsteine in dem riesigen Genre und gehÜrt selbstverständlich in jede vernßnftige (Death) Metal-Sammlung. Prädikat: Besonders wertvoll!"
(Ohrgasm)
DEATH ANGEL - Frolic Through The Parc
DEATHROW - Deception Ignrored
DEATH SS - In Death Of Steve Sylvester
DEATHWISH - Demon Preacher
(UK, Thrash)
"Sauber produzierte Fortführung des Debüts. Insgesamt schnellere Songs, bei der gleich hohen Hitdichte. Das Album enthält außerdem eine gelungene (ganz eigene) Version des Klassikers ´Symptom Of The Universe´."
(Ohrgasm)
DESPAIR - History Of Hate
DOOM (JPN) - Complicated Mind
D.R.I. - 4 Of A Kind
DRIFTER - Reality Turns To Dust
E
ENCHANTER - Defenders Of The Realm (Demo)
EROSION - Mortal Agony
EUROPE - Out Of This World
EXCITER - Exciter (O.T.T.)
EXODUS - Fabulous Disaster
F
FATE - Cruisin' For A Bruisin'
FATES WARNING - No Exit
FINAL PROPHECY - Beyond Reality (Demo)
FLOTSAM AND JETSAM - No Place For Disgrace
FORBIDDEN - Forbidden Evil
FORRESTER, RHETT - Even The Score
G
GARGOYLE - Gargoyle
GOTHIC SLAM - Killer Instinct
GRINDER - Dawn For The Living
H
HADES - If At First You Don´t Succeed
HANS NAUGHTY - Paint The Town Red
HELLOWEEN - Keeper Of The Seven Keys Part II
HELSTAR - A Distant Thunder
HEXENHAUS - A Tribute To Insanity
HITTMAN - Hittman
HOBBS' ANGEL OF DEATH - Hobbs' Angel of Death
HOLY TERROR - Mind Wars
HOUSE OF LORDS - House Of Lords
HUNTER - …Keep The Change
HURRICANE - Over The Edge
HYDRA VEIN - Rather Death Than False Of Faith
I
IDLE CURE - Tough Love
IMPELLITTERI - Stand In Line
I.N.C. - The Visitor
INDESTROY - Sensless Theories
INTRINSIC - Intrinsic
IRON MAIDEN - 7th Son Of A 7th Son
J
JUDAS PRIEST - Ram It Down
K
KAT (PL) - Oddech Wymarłych Światów
KING DIAMOND - Them
KINGDOM - Lost In The City
KINGDOM COME - Kingdom Come
KINGS OF THE SUN - Kings Of The Sun
KING'S X - Out Of The Silent Planet
KISS - Crazy Nights
KIX - Blow My Fuse
L
L.A. GUNS - L.A. Guns
LAZARUS SIN - Intracranial Mass
LEEWAY - Born To Expire
LESE MAJESTY - Surviving
LIEGE LORD - Master Control
LILLIAN AXE - Lillian Axe
LIVING COLOUR - Vivid
LUDICHRIST - Powertrip
LUST We´ll Never Die
M
MAGNUM - Wings Of Heaven
MALMSTEEN, YNGWIE - Oddysey
MANDATOR - Initial Velocity
MANIA - Wizard Of The Lost Kingdom
MANILLA ROAD - Out Of The Abyss
MANOWAR - Kings Of Metal
MARILLION - B'sides Themselves
MARILLION - The Thieving Magpie (La Gazza Ladra)
MASQUE - The Dead Of Night EP
(UK, Heavy Metal)
"Nach einem kurzen Intro bekommt man vier hammergeile Granaten um die behaarten Bangerohren gehauen. Kommt der Banger ´Confined Insanity´ schon souverän riffend um die Ecke daher, wird es ab ´Back With A Vengance´ schon deutlich verspielter und anspruchsvoller (ohne jedoch dabei auf kantige Riffs, Marke alte ICED EARTH zu verzichten). Der anschliessende Titeltrack stopft einem die genialen Hammermelodien tief in beide Lauscher rein, und ´No Light To Die By´ ist die erwartet krÜnende Abschlusshymne, die diesen vergessenen Schatz auf die ihm zustehende Art beendet. Good shit!!"
(Pavlos)
MASTERS OF REALITY - Masters Of Reality
MEGADETH - So Far, So Good... So What!
MEKONG DELTA - The Music Of Erich Zann
MERSINARY - Dead Is Dead
(USA, Power/Thrash Metal)
"What happens in Vegas, stays in Vegas. Außer natürlich die dort ansässigen MERSINARY, die ihre Mischung aus Thrash, Speed und Power Metal Metal Mitte/Ende der 80er in die große, weite Metalwelt hinaustrugen. Mir gefällt, dass die Jungs mit mächtig Hummeln im Arsch musizieren, jedoch nicht vergessen hier und da ein zartes Melodie-Pflänzchen einzupflanzen. Generell wird auf der Scheibe richtig gut soliert und ein paar klassische Double Leads kommen auch vor. Der Sänger stellt einen weiteren Pluspunkt dar, erinnert er doch manchmal an eine etwas tiefere Version von John Cyriis."
(Pavlos)
METALLICA - ...And Justice For All
MINOTAUR - Power Of Darkness
MORBID SAINT - Spectrum Of Death
MUCKY PUP - Can´t You Take A Joke
MURO - Telon De Acero
N
NASTY SAVAGE - Abstract Reality
NOT FRAGILE - Who Dares Wins
NOTHING SACRED - Let Us Prey
NUCLEAR ASSAULT - Survive
NUM SKULL - Ritually Abused
O
OSSIÁN - AcÊlszív
OVERKILL - Under The Influence
OZZY OSBOURNE - No Rest For The WIcked
P
PARADOX (USA) - Power And Glory (Demo)
PESTILENCE - Malleus Maleficarum
PINK FLOYD - Delicate Sound Of Thunder (live)
POWERMAD - The Madness Begins...
PRONG - 3
PSYCHOTIC WALTZ - Psychotic Waltz (Demo)
Q
QUEENSRYCHE - Operation: Mindcrime
R
RAGE - Perfect Man
RATA BLANCA - Rata Blanca
RATT - Reach For The Sky
RAVEN - Nothing Exceeds Like Excess
RAZOR - Violent Restitution
REALM - Endless War
REVELATION - Revelation
RIGOR MORTIS - Rigor Mortis
RIOT - Thundersteel
RISK - The Daily Horror News
RUNNING WILD - Port Royal
(Germany, Heavy/Speed/Power Metal)
"Das perfekte Bindeglied zwischen dem straighten Material der Anfangsjahre und den melodischen Großtaten die nach dieser Scheibe kamen. Mir gefällt die Mischung aus wilden, eher simpleren Abgehnummern und ausgefeilten Metalhymnen. ´Conquistadores´ liefert die Blaupause für viele weitere (gute) RUNNING WILD Songs, Drummer Ian Finley spielt schön unbekümmert & luftig, und mit ´Calico Jack´ haben Onkel Rolf und seine wechselnden Adoptivneffen den ersten schönen Longtrack am Start."
(Pavlos)
S
SACRED REICH - Surf Nicaragua
S.A.D.O. - Dirty Fantasy
SADUS - Illusions/Chemical Exposure
(USA, Death/Thrash Metal)
"Viele Formationen haben sich schon in der Kunst des Kombinierens von Uffta Uffta Uffta Brutalität und filigraner Technik versucht, und viele sind gescheitert. SADUS jedoch scheitern nicht. Im Gegenteil, SADUS pflastern hier lachend den beschwerlichen Weg zu den Toren des Wahnsinns. GEILOOO!!!!!"
(Pavlos)
SAINT VITUS - Mournful Cries
S.A. SLAYER - Go For The Throat
SCARECROW - Condemned To Be Doomed
SECRECY - Like Burning One´s Boats (Demo)
SIEGES EVEN - Life Cycle
SIREN - Financial Suicide
SLAYER - South Of Heaven
SODOM - Mortal Way Of Live (live)
SOUNDGARDEN - Ultramega OK
SPAZZTIC BLURR - Before...And After
SPECIAL FORCES - Special Forces
STEELER - Undercover Animal
STREAM - Outside World Within EP
(Canada, Prog Rock/Metal)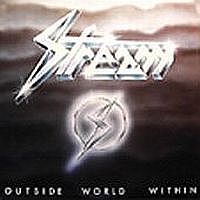 "Prog Trio aus Kanada, das oftmals mit den GÜttern von RUSH verglichen wird. Dabei finde ich ja, dass zumindest die Instrumente mehr nach dem "When Dream And Day Unite" Debßt von DREAM THEATER klingen (welches lustigerweise erst ein Jahr später verÜffentlicht wurde). Der Gesang auf dieser EP dßrfte fßr viele eine zu hohe Hßrde darstellen, aber fßr meinen Geschmack passt das super. In den 90ern folgten dann noch zwei Studioscheiben."
(Pavlos)
SUICIDAL TENDENCIES - How Can I Laugh Tomorrow When I Can't Even Smile Today
SURVIVOR - Too Hot To Sleep
SWORD - Sweet Dreams
T
TANKARD - The Morning After
TARAMIS - Queen Of Thieves
TESTAMENT - The New Order
THE GEORGIA SATELLITES - Open All Night
THE STAND - The Stand
THE UNSANE - Inverted Crosses
TRANS AM - Fasten Seatbelts
TRANSMETAL - Muerto En La Cruz
(Mexiko, Speed/Thrash Metal)
"Die CD hab ich mir eigentlich nur zugelegt weil die vor Jahren mal in´nem Südamerika Special des That´s Metal lobend erwähnt wurde. Die Jungs hatten auf ihrem Debüt´ne ganze Menge Speed, Thrash, Gerumpel und Geriffe am Start. Das Material kommt sehr authentisch, purer als pur und leicht amateurhaft rüber, macht dabei aber verdammt viel Spaß."
(Pavlos)
TRUST - En Attendant
TRUST - Paris By Night (live)
TURBO (PL) - Last Warrior
220 VOLT - Eye To Eye
U
UNDERDOG - Out In The Night
V
V2 - V2
VAN HALEN - OU812
V/A - Metal Hammer From Scandinavia
VENDETTA - Brain Damage
VETO - Chartago
VICE - Made For Pleasure
VIO-LENCE - Eternal Nightmare
VIRGIN STEELE - Age Of Consent
(USA, Heavy Metal)
"Der Erstkontakt war das Sci-Fi Artwork der LP. Die Schlangenlady und ihr beschildeter Gnom mit der Raumstation im Hintergrund waren schon faszinierend. Also her mit dem Ding, auf Kassette gezogen und dann das vernichtende Urteil: Was sind das für Posersongs! Sirup wie ´On The Wings Of The Night´, ´Seventeen´, ´Stay On Top´, ´Chains Of Fire´ - das war was für Luschen. Die Jahre vergingen, man wird älter, muß Erfahrungen sammeln, weniger reine Lehre einnehmen, und nun beginnt mir die Platte Spaß zu machen. Die hymnenhaften Melodien von ´The Burning Of Rome´, ´Lion In Winter´, ´Cry Forever´, ´We Are Eternal´ waren trotzdem schon damals in meinen thrashhörigen Ohren hängengeblieben."
(cotlod)
VOIVOD - Dimension HatrĂśss
W
WARDANCE - Crucifixion
WARFARE - A Conflict Of Hatred
WARGASM - Why Play Around?
WEHRMACHT - Biermächt
WITNESS - Witness
X
Y
Z
ZED YAGO - From Over Yonder
ZNÖWHITE - Act Of God
ZODIAC MINDWARP - Tattooed Beat Messiah