A
AARON, LEE - Call Of The Wild
ABATTOIR - Vicious Attack
ACCEPT - Kaizoku Ban EP
ACCEPT - London Leatherboys EP
ACCEPT - Metal Heart
ACCEPT - Midnight Mover EP
ADX - Execution
AGENT STEEL -Skeptics Apocalypse
ALASKA - The Pack
ALCATRAZZ - Disturbing the Peace
AMEBIX - Arise!
(UK, Crust/Thrash)
"Metal mit Punk-Elementen oder Punk mit Metal-Elementen? Egal! Hauptsache hart, chaotisch, eigenwillig und mit Motörhead im Rückenwind."
(Ohrgasm)
ANTHEM (JPN) - Anthem
ANTHRAX - Armed & Dangerous
ANTHRAX - Spreading The Disease
APRIL WINE - Walking through Fire
ARMORED SAINT - Delirious Nomad
ARTILLERY - Fear Of Tomorrow
ATLAIN - G.O.E.
ATOMKRAFT - Future Warriors
ATTACKER - Battle At Helm's Deep
ATTENTAT ROCK - Strike
AVENGER - Killer Elite
AXTION - Looking Out For The Night
B
BALLARD, RUSS - The Fire Still Burns
BARNES, JIMMY - For A Working Class Man
BATHORY - The Return.......
BON JOVI - 7800 Fahrenheit
BLACK HOLE - Land of Mystery
BLACK'N BLUE - Without Love
BLACKLACE - Get It While It's Hot
BLESSED DEATH - Kill Or Be Killed
BLIND FURY - Out Of Reach
BLIND ILLUSION - Trilogy Of Terror (Demo)
BLITZKRIEG - A Time Of Changes
BLUE Ă–YSTER CULT - Club Ninja
BRAINFEVER - Face To Face
BREAKER - Blood Money 7"
BREAKER (D) - Dead Rider
C
CARNIVORE - Carnivore
CELTIC FROST - Emperor´s Return
CELTIC FROST - To Mega Therion
CHAINSAW - Hell´s Burnin´Up
CHASTAIN - Mystery Of Illusion
CITIES - Annihilation Absolute EP
CONEY HATCH - Friction
CROSSFIRE - Second Attack
D
DALTREY, ROGER - Under A Raging Moon
DARE FORCE - Makin´Our Own Rules
DARK ANGEL - We Have Arrived
DARK WIZARD - Reign Of Evil
DC STAR - Rockin' In The Classroom
DER KAISER - La Griffe De L'Empire
DESTRUCTION - Infernal Overkill
DESTRUCTOR - Maximum Destruction
DIO - Sacred Heart
DOKKEN - Under Lock And Key
D.R.I. - Dealing With It
DUKE JUPITER - The Line Of Your Fire
E
E.F. BAND - One Night Stand
EXCITER - Long Live The Loud
EXODUS - Bonded By Blood
EXXPLORER - Symphonies Of Steel
F
FACT - Without Warning
FAITHFUL BREATH - Skol
FAITH NO MORE - We Care A Lot
FATES WARNING - The Spectre Within
FORMEL EINS - 18 Jahre sein 7"
G
GRAVE DIGGER - Witch Hunter
GRAVESTONE - Back To Attack
GRIFFIN - Flight Of The Griffin
GRIM REAPER - Fear No evil
H
HALLOWEEN - Don't Metal With Evil
HALLOWS EVE - Tales Of Terror
HAWAII - The Natives Are Restless
HAWKWIND - The Chronicles Of The Black Sword
HEAVEN - Knockin' On Heaven's Door
HELIX - Long Way To Heaven
HELLOWEEN - Helloween EP
HELLOWEEN - Walls Of Jericho
HIGH POWER - Violins De Satan
HIRAX - Raging Violience
HONEYMOON SUITE - The Big Prize
HORIZON - Master Of The Game
HUNTER - Sign Of The Hunter
I
IQ - The Wake
IRON MAIDEN - Live After Death
J
K
KEEL - The Right To Rock
KICK AXE Welcome To The Club
KILLERS (F) - ...Fils De La Haine
KING DIAMOND - Fatal Portrait
KING KOBRA - Ready To Strike
KREATOR - Endless Pain
L
LĂ"Ă"Z ROCKIT - No Stranger To Danger
LEATHERWOLF Leatherwolf
LEGACY - Demo:1
LIEGE LORD - Freedom´s Rise
LIONS BREED - Damn The Night
LIVING DEATH - Metal Revolution
LIZZY BORDEN - Love You To Pieces
LOUDNESS - Live Loud Alive
LOUDNESS - Thunder In The East
M
MAD BUTCHER - Mad Lightning ATtack
MAGNUM - On A Storyteller´s Night
MAINEEAXE - Going For Gold
MANILLA ROAD - Open The Gates
MARILLION - Misplaced Childhood
MALICE - In The Beginning...
MEGADETH - Killing Is My Business... And Business Is Good
MESSIAH - Going Insane EP
METAL CHURCH - Metal Church
MĂ–TLEY CRĂśE - Theatre Of Pain
MOORE, GARY - Run For Cover
N
NASTY SAVAGE - Nasty Savage
NIGHT RANGER - Seven Wishes
O
OMEGA - The Prophet
OMEN - Warning Of Danger
ONSLAUGHT - Power From Hell
OVERDOSE - Tight Action
OVERKILL - Feel The Fire
P
PANDEMONIUM - Hole In The Sky
PENTAGRAM - Relentless
PHENOMENA - Phenomena
POKOLGEP - A Maszk/Satan 7"
POSSESSED - Seven Churches
PREDATOR - Easy Prey
Q
Q5 - When The Mirror Cracks
R
RAILWAY - Railway II
RATT - Invasion Of Your Privacy
RAVEN - Stay Hard
RAZOR - Evil Invaders
REDRUM - Power Corrupts
REFUGEE - Affairs In Babylon
RESTLESS - We Rock The Nation
ROGUE MALE - First Visit
ROTH, DAVID LEE Crazy From The Heart
ROTTWEILER - Screams Of The Innocent
ROUGH CUTT - Rough Cutt
RUFFIANS - Ruffians EP
RUNNING WILD - Branded And Exiled
RUSH - Power Windows
RUTHLESS - Metal Without Mercy
S
SACRED RITE - The Ritual
SACRIFICE - On the Altar of
SACRILEGE - Behind The Realms Of Madness
SAGA - Behaviour
(Canada, Melodic Rock/AOR)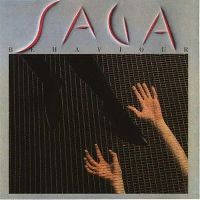 "Wenn auch schon weit weg von alten, epischen Klassikern wie "Silent Knight", ein gut produziertes Melodic Rock Album mit einem fast alt epischem Schlusslied (´Goodbye - Once Upon A Time´)."
(Tillmann)
SAINT VITUS - Hallow's Victim
SAINT VITUS - The Walking Dead EP
SAVAGE - Hyperactive
SAVAGE GRACE - Master Of Disguise
SAVATAGE - Power Of The Night
SAVATAGE - The Dungeons Are Calling
SAXON - Innocence Is No Excuse
SEPULTURA - Bestial Devastation (Split)
SINNER - Touch Of Sin
SLADE - Rogues Gallery
SLAUTER XSTROYES - Winter Kill
SLAYER - Hell Awaits
S.O.D. - Speak English Or Die
STAGE DOLLS - Soldier's Gun
JACK STARR'S BURNING STARR - Rock The American Way
STEELER - Rulin' The Earth
STORMBRINGER - Stormbringer
STORMTROOPER - Armies Of The Night
STORMWITCH - Tales Of Terror
STRATTSON - Ouf Metal
STREETS - Crimes In Mind
SURVIVOR - Vital Signs
T
TALON - Never Look Back
THE BLOOD - Se Parare Nex
THE OUTFIELD - Play Deep
THOR (USA) - Only The Strong
TOKYO BLADE - Blackhearts & Jaded Spades
TOX - Prince Of Darkness
TRASH - Burnin' Rock
TREAT - Scratch And Bite
TRIUMPH - Thunder Seven
TROUBLE - The Skull
TURBO (PL) - Smak Cisczy
TURNER, JOE LYNN - Rescue you
TWISTED SISTER -Come Out And Play
220 VOLT - Mind Over Muscle
TYRAN' PACE - Long Live Metal
TYRANT - Legions of the Dead
TYTAN - Rough Justice
U
V
VANDENBERG - Alibi
VENOM - Hell At Hammersmith
VENOM - Possessed
VICIOUS RUMORS - Soldiers Of The Night
VICTORY - Victory
VIRGIN STEELE - Noble Savage
VOW WOW - Cyclone
W
WALLOP - Metallic Alps
WARFARE Metal Anarchy
WARLOCK Hellbound
WARRANT (GER) - First Strike EP
WARRANT (GER) - The Enforcer
WARRIOR - Fighting For The Earth
W.A.S.P. - The Last Command
WATCHTOWER - Energetic Dissassembly
WAYSTED - The Good The Bad The Waysted
WHITE LION - Fight To Survive
WILD CAT - Love Attack
WITCHFYNDE - Lords Of Sin
X
X-MAS PROJECT - Banging ´Round The X-MasTree EP
Y
Y&T - Down For The Count
Z
ZNĂ–WHITE - Kick 'Em When They're Down
ZZ TOP - Afterburner